Café pista was born from our love of people, coffee and cycling.
Our goal is to highlight the work of producers while democratizing specialty coffee. In our daily life, we do this by serving premium drinks in a comfortable and thoughtful environment. Indeed, our spaces are designed to share a good time with friends and neighbors!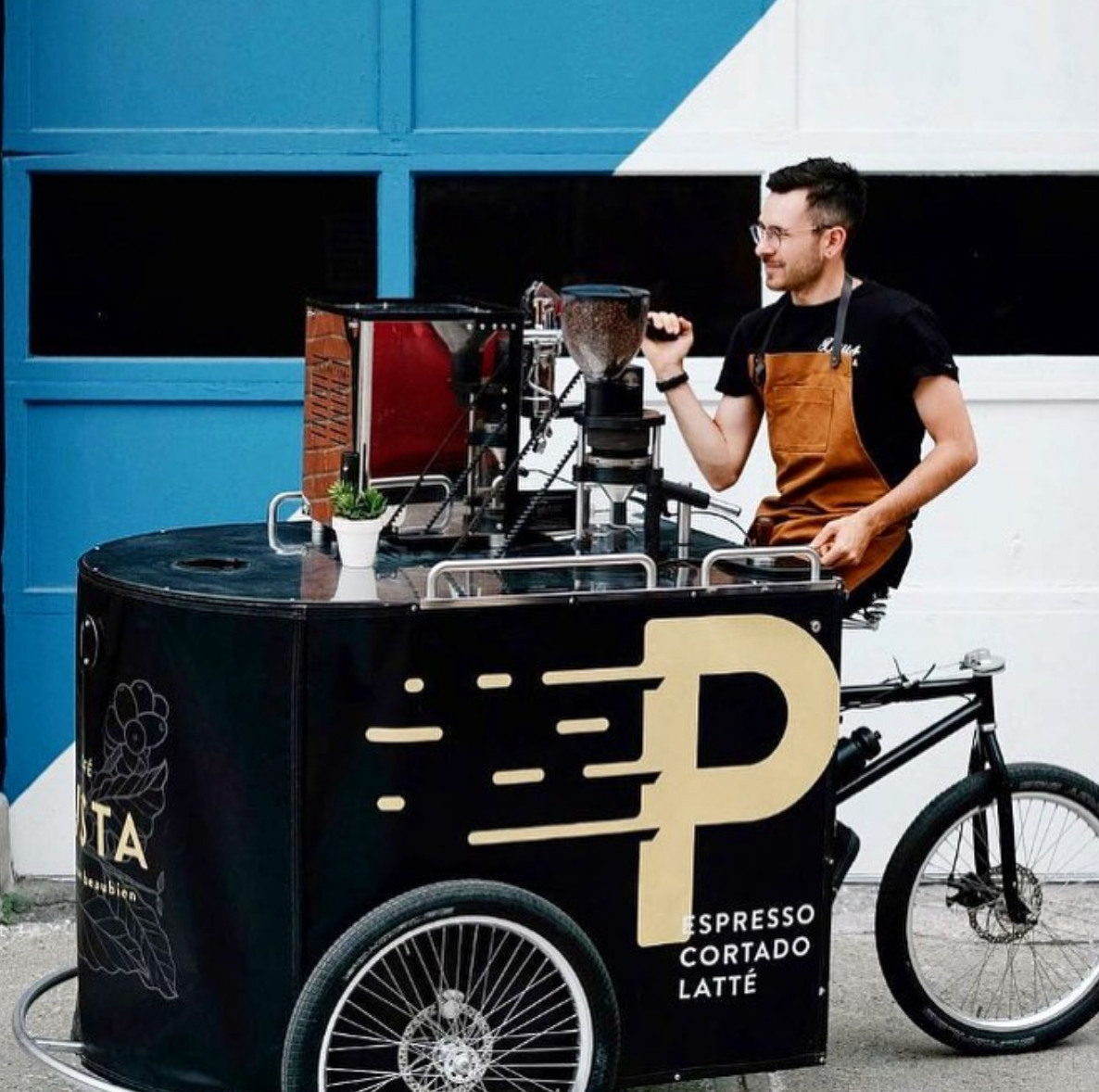 2014
In 2014, Maxime, then aged 21, founded Café Pista initially named "Le Pista Café Mobile"
Captivated by the innovative project of two students in London: a coffee bike that runs solely on human energy, where coffee is ground by pedal. This idea ignited the flame and the passion for coffee, cycling and design. Thus, Café Pista was born, the first bicycle café, powered by human energy, in the world!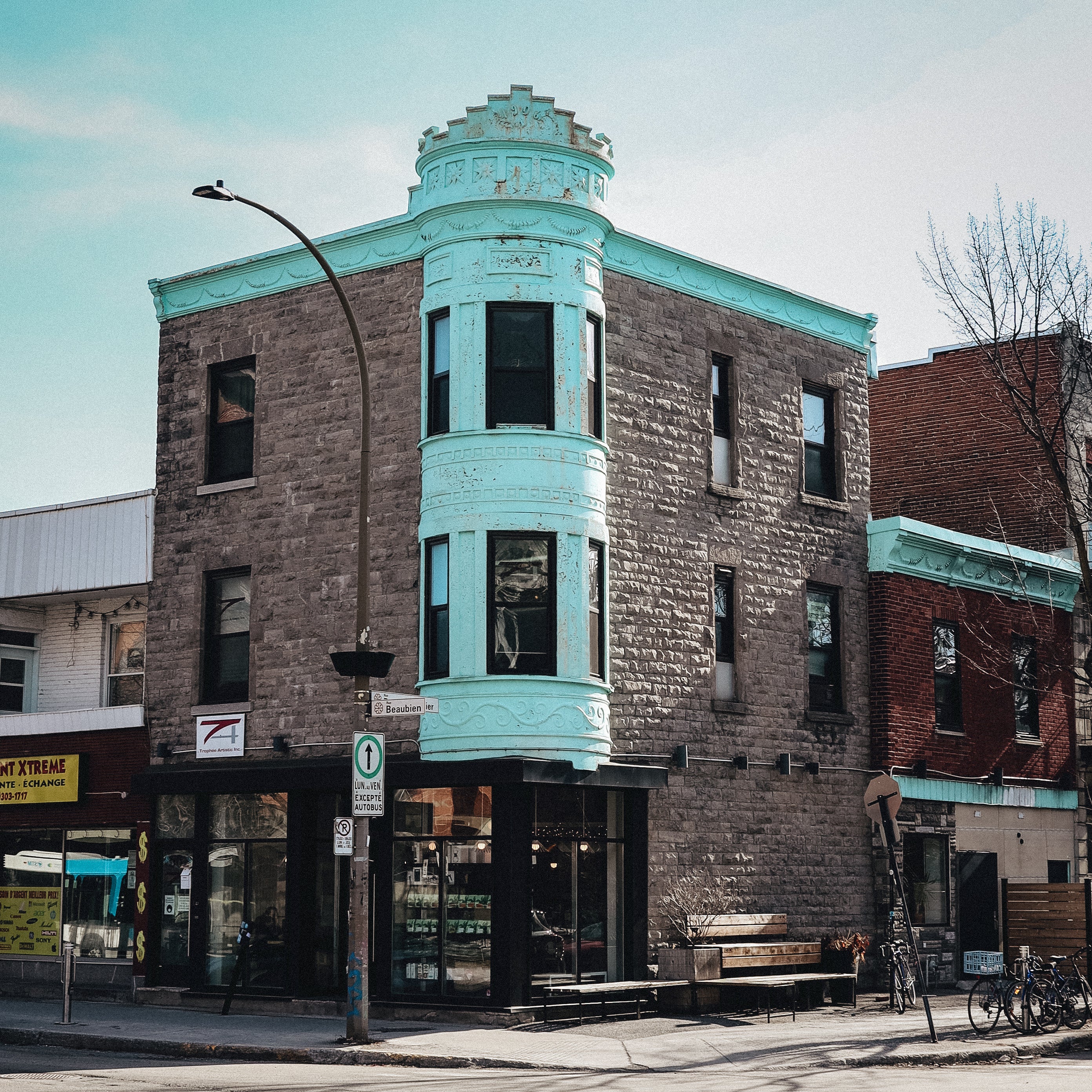 2016
In 2016, we brought our vision to life by opening the first branch of Café Pista on Beaubien Street in Montreal. We have created a unique place where coffee lovers can enjoy exceptional local coffees, expertly prepared by our passionate baristas. Our café has quickly become an essential meeting point for coffee lovers and curious people passing through.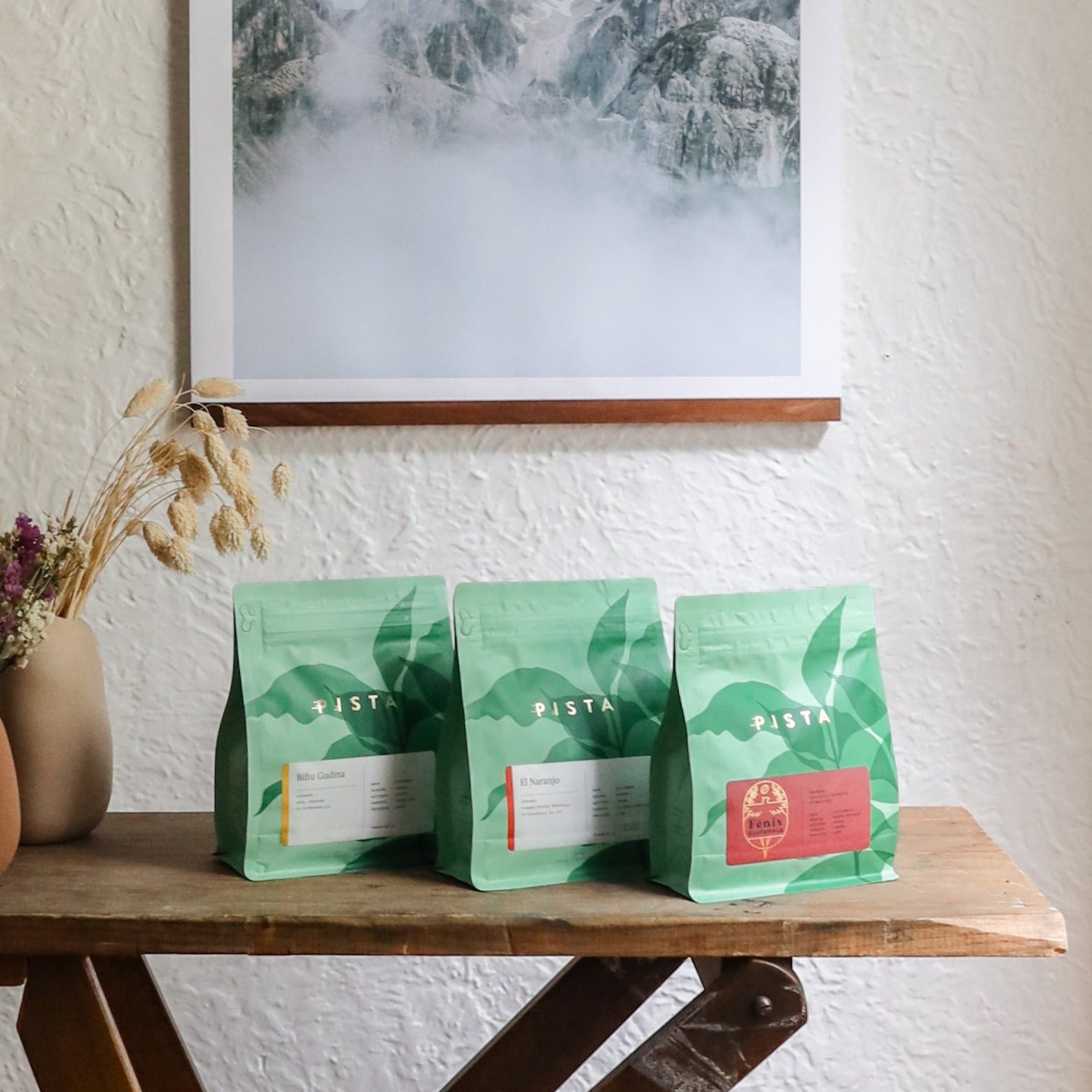 2018
We have taken a new step by launching our line of coffee bags. This initiative allowed us to showcase our know-how in the selection of coffee beans, roasting and careful packaging. We want to offer our customers the opportunity to enjoy our coffees in the comfort of their home, while supporting exceptional producers and allowing us to tell you their story.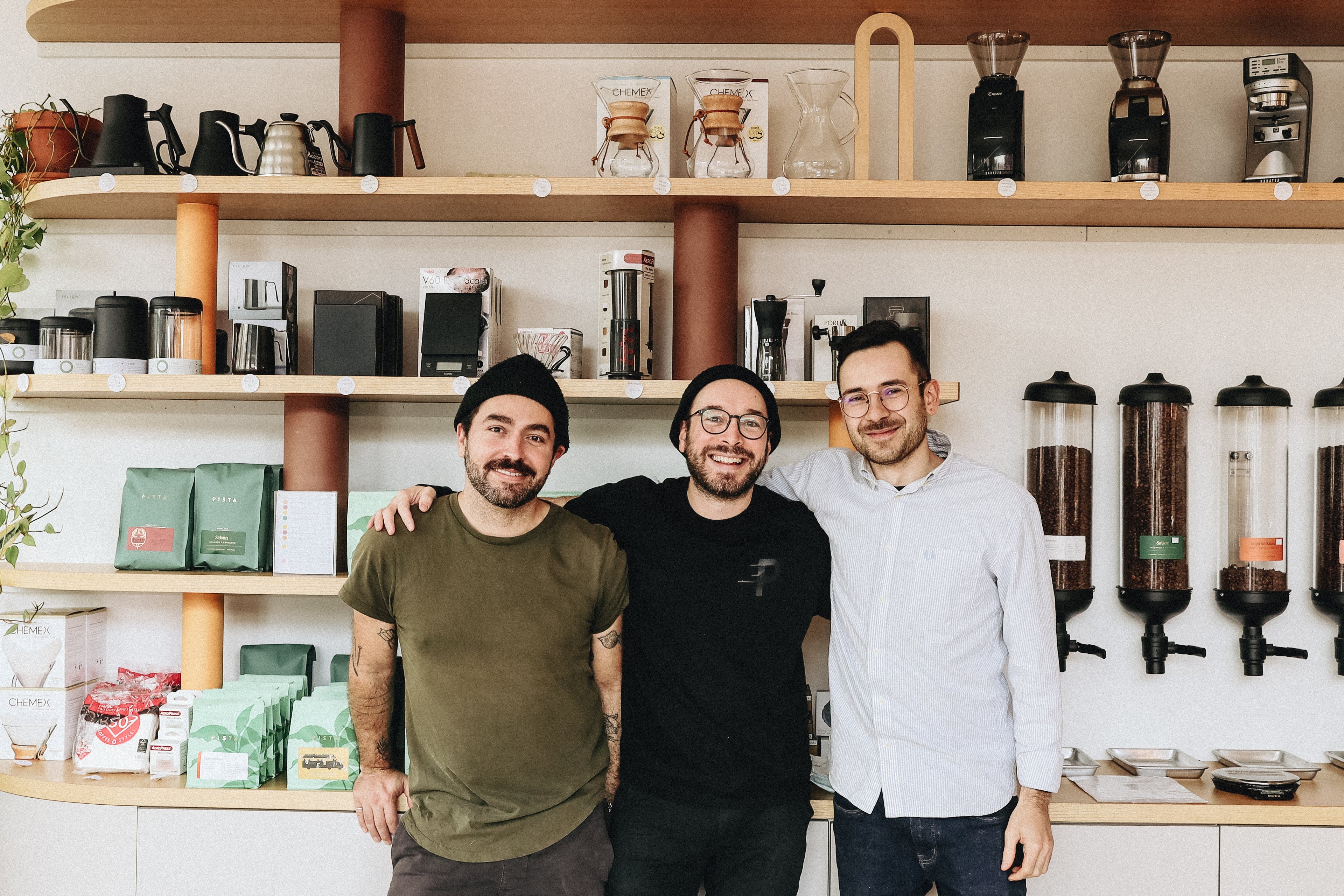 Today
Building on our success, we continued our expansion. In 2019, we opened a second branch, on Saint-Laurent Boulevard, thus expanding our footprint on the Montreal scene. Then, in 2020, we opened a third branch, accompanied by a new roasting space. This expansion demonstrates our continued commitment to quality, innovation and customer experience. Café Pista has become much more than just a café, it is an entrepreneurial project on a human scale, born from dreams and visions, and driven by a team dedicated to offering the best of coffee to our community.
Our Values
Find out more about our commitments and how your coffee purchases have a meaningful impact with the original producing communities.
Discover